Meet the Relationship Marketing Gal
Jessika Phillips has been dubbed the Relationship Marketing Gal and is on a mission to help businesses grow their Relationship ROI by becoming a Magnet vs. a Bullhorn in their marketing
Inspiring, educational and fresh ideas are changing the way businesses think about marketing.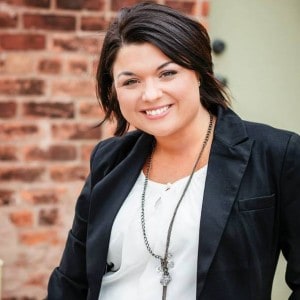 Selected as one of the Top 12 Global Rising Stars on Social Media to Watch in 2016 and as one of the top 33 Social Media Stars in 2017, Jessika is on a mission to make relationships the forefront of business marketing. She is known for an outspoken dedication to Relationship Marketing. Jessika lives by her statement that "relationships will always be more powerful than marketing," and she believes in being a magnet versus a bullhorn to truly connect with your tribe.
As a social media strategist, Jessika founded NOW Marketing Group in 2010 with only a laptop and a vision. The company has grown to employ 11 people and is a Forbes recognized Agency Partner and certified inbound Gold partner with Hubspot. NOW Marketing Group works with more than 100 clients across the globe, choosing to serve – not sell.
A relationship marketing evangelist, Jessika has also founded The Relationship Marketing System, a membership site that provides curriculum to help businesses grow. Jessika also teaches comprehensive Relationship Marketing, hosts a weekly videocast called Magnet Marketers, and hosts Social Media Week Lima, the largest social media conference in the midwest.
Jessika has been featured and awarded as:
Emerging Business of the Year
Young Influencer of the Year by the Lima Young Professionals in 2014
Social Media Examiner, Creative Uses in Social Media in a Non-Traditional Industries 2013-2015
Top 12 Rising Stars of Social Media in 2016
Top 33 Rising Stars for Social Media in 2017
Featured in Inc, Voice of Bold Business, and AgoraPulse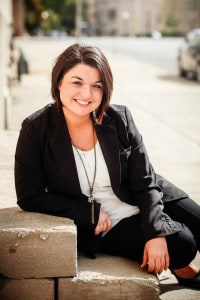 Jessika Phillips has always been a professional spit-fire. As a youngster, she was lead to inspire others to make a difference in the world. At the age of 9, she purchased her first book "101 Ways to Save the Planet," which inspired her to write a petition to reduce the use of styrofoam at local fast food restaurants. Her passion for thinking BIG and leading others prompted her to a join her high school's local DECA chapter. She served as the chapter's vice president and learned about the foundations of business and marketing at a young age. This organization helped her experience the benefits of competition, teamwork and helped set the stage for bigger things she had yet to dream.
Fueled with ambition, upon graduation she was employed by a "numbers-focused" employer. While her peers were driven by quotas, they ultimately were having impersonal client interactions. Jessika, however, was targeting her sales skills and developing the art of asking questions to uncover the needs of her clients. She was learning persona characteristics and building relationships, which would help make her a leader in her industry. Working her way up the corporate ladder, Jessika was hired as a regional manager. Tasked with educating business owners on the need for social media in the professional realm, she found it clear, early on, there needed to be a consistent relationship management system in place in order for businesses to gain confidence and success on these social platforms. Seeing there was a need to fill, with an entrepreneurial spirit and a giant leap of faith, Jessika launched NOW Marketing Group in 2010 and continues to build and sustain successful client relationships.
You can find Jessika online on:
Social Media Examiner: for creative uses of social media in healthcare and insurance industries
TabSite: for creative uses of social media in a non-traditional industry
MPI Magazine: for internet marketing within non-traditional industries
Half-Time Mike Podcast: for Relationship Marketing Strategies
Her speaking engagements include:
OPTA
Collision Conference
American Medical Association
National Health Conference
LACCA
YWCA
Social Media Marketing World