Are you being honest with Yourself?
Spend a few minutes browsing your email inbox or doing a few searches on Google. You are certain to find blog posts, eBooks, whitepapers and other content full of information about how you can grow your business, improve your output and boost your bottom line. Marketers, gurus and bloggers all have AMAZING NEW OPPORTUNITIES to help you earn more and help your business succeed.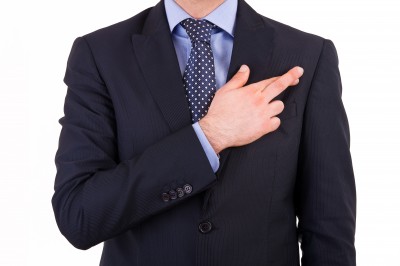 While many of these best practices and "latest" techniques may have some effect on your business, what truly matters most? What is going to make the biggest impact?
Honesty
Transparency
Integrity
At the end of the day, these three things will have the biggest impact on your business. Without honesty, transparency and integrity, everything else you do is meaningless.
The shift to a less-honest working environment happened slowly, and snowballed into something very negative. For many business owners, it starts from within. After all, the biggest lies you tell are the ones you tell yourself.
I challenge you to ask yourself a few simple questions and answer them truthfully:
Why did I go into business and why did I choose the business I'm in?
Am I happy and reaching the goals I've set for myself?
Has my "code of conduct" shifted and have I compromised my core beliefs?
Did I hire a team member to fulfill a task or someone who will be with me for the "long-haul" and mirrors my company culture?
Do my team members feel good about the company for which they work?
What can I do to be a better leader for my team, my community and world around me?
Am I truly offering the very best to my customers, clients, staff and vendors?
Do I operate a business that is focused on serving and delighting?
The reasons we get into business vary. Make money, solve a problem, be of value to others. And we all want to build our business so we are competitive in our markets. However, you don't have to chose between bigger or better. You can grow and develop your business without compromising any of those three core values I mentioned earlier. We work with companies to grow their marketing efforts, but more importantly… we want to work with companies to be a better business. Striving to reinforce honesty, transparency and integrity within your business life may force you to make difficult decisions. You may be presented with a profitable opportunity, however if it doesn't align with how you want to ethically run your business, is it truly a good move? Keeping these three core values central within your business model, you will build authentic, genuine relationships with all those you touch with your work – from your clients, business partners and your team. Creating advocates who genuinely are working for the good of the company. The changes may not be dramatic overnight, they may not reflect in your bottom line today or even tomorrow. However, you will feel good about the legacy you are leaving and one day you'll see the impact it DOES have on the big picture. After all, as Zig Ziglar stated: "People don't care what you know until they know how much you care."
Your business is a reflection of who you are as a person. What is your business saying about you?
*The Internet is filled with rich information on how brands should engage in social media. What are common themes for the individuals and brands who are rocking the social scene? Download our list of Top 19 things that successful companies do with their social media marketing.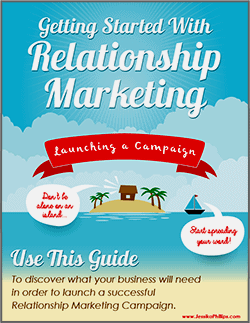 Are you looking to get started with Relationship Marketing?
Download my step-by-step guide to build and launch your Relationship Marketing Strategy.
I WANT IT